Philanthropic Foundation Board of Governors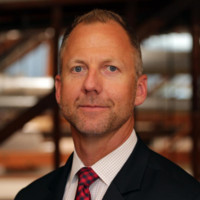 Michael Boomsma
Senior Vice President of Education and Facilities
Cordoba Corporation
Michael Boomsma is an established leader in the program and construction management industry, recognized throughout California for his experience in the public works environment. As a licensed professional engineer (PE) and certified construction manager (CCM), Boomsma possesses a unique combination of extensive field experience with a background in business, civil engineering, leadership, and management. He applies this expertise to deliver dynamic solutions to more than 25 unique clients statewide. He has been recognized nationally by Engineering News Record for his expertise specializing in leading teams tasked with the construction of complex facilities and associated infrastructure. During his time with Cordoba Corporation (a nationally recognized engineering, program and construction management firm), he met critical construction deadlines and budget goals while providing technical and management services.
Michael currently serves as a board member for the Construction Management Association of America (CMAA) Southern California Chapter. He leads the CMIT/Emerging Leaders Committee which promotes development of construction industry professionals and connects senior construction experts with students and young professionals. Michael also speaks at numerous conferences such as Community College Facility Coalition (CCFC) where he is recognized for his industry insight and expertise.
As an active member of the US Air Force Reserves with 23 years of ongoing military service, Colonel Boomsma continues a long track record of solving problems with limited resources. His distinctive background, combined with his blend of leadership, experience, and decision-making capabilities, make him an invaluable member of the Cordoba team.