PHILANTHROPIC FOUNDATION BOARD OF GOVERNORS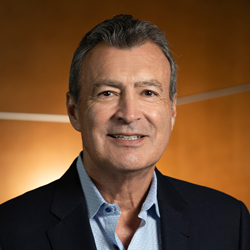 Joseph Cervantes
Executive Vice President of Operations
R.D. Olson Construction
Since joining the firm in 1986, Joe moved up the corporate ladder and eventually took the reins as executive vice president of operations. Joe is responsible for the firm's operational oversight and client relations including contract negotiations; staffing, scheduling, reporting, and project close out. 
During his tenure at R.D. Olson, Joe has managed the development and implementation of a diverse portfolio of projects maintaining the firm's dedication to operational excellence and the delivery of high quality projects. He was recently honored with the 2014 Vision & Visionaries Award and was recognized as CSUF's Honorary Alumnus of the Year for his contributions to the University.  
Cervantes received his Bachelor of Science, Criminal Justice, minor in Business Administration
from California State University, Los Angeles.  He currently serves as president of the Executive Council in the Mihaylo College of Business and Economics and serves on the advisory committee to the Dean of Mihaylo College of Business and Economics.