Philanthropic Foundation Board of Governors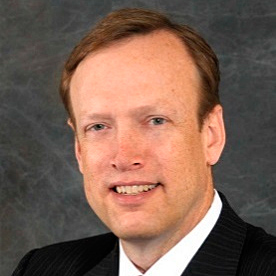 Bill Cheney
President and CEO
SchoolsFirst Federal Credit Union
As president and CEO of SchoolsFirst Federal Credit Union in Santa Ana, Calif., Bill Cheney works closely with the credit union's Board of Directors and team members to lead one of the largest, most progressive credit unions in the nation, while strongly adhering to the timeless credit union value of maximizing service to the credit union's members on a not-for-profit basis.
SchoolsFirst FCU is the largest credit union in California and the fifth largest in the United States by asset size, with more than 600,000 members, and $10 billion in assets.
Mr. Cheney has played an active role in the credit union movement for more than 25 years, beginning in community-based and employee-based credit unions, then as a leader in the state league system, the national trade group, and now as the CEO of SchoolsFirst FCU.
Before joining SchoolsFirst, Mr. Cheney was president and CEO of the Credit Union National Association, the nation's largest advocacy group for credit unions. As leader of the national trade group, he worked in Washington, D.C., and throughout the country to represent America's credit unions and their more than 99 million members before the Congress, the federal government, the press and the public.
He earned his BBA at the University of Texas at Austin and completed the Advanced Leadership Institute at Harvard Business School and the CUES Director's Leadership Institute at the London Business School. Bill and his wife, Crissy, live in Corona Del Mar, Calif. They have two grown children – Catherine, a journalist living in Washington, D.C., and Will, a high school teacher living in Austin, Texas.