Philanthropic Foundation Board of Governors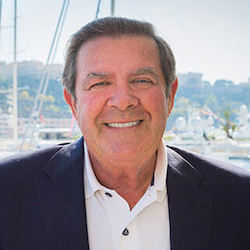 Terry M. Giles '70
Owner and President
Giles Enterprises
Terry M. Giles, a recipient of the Horatio Alger Award winner, grew up in a loving, but impoverished family in St. Louis, Missouri. Born on July 3, 1948, Giles attended 21 schools in a 10-year period, settling in long enough to earn a debate scholarship to the University of California at Fullerton, later earning his law degree from Pepperdine University. He also served with the U.S. Army from 1970 to 1976 during the back half of the Vietnam conflict.
Giles went on to establish or acquire 35 businesses, including a large West Coast criminal law firm, Landmark Education and Giles Enterprises, now a holding company for his family's involvement in everything from banking to computers to travel. Some of his past business associations have ranged from food and entertainment, intellectual property and property development as well as manufacturing.
Giles has always managed to attract high-powered clients, especially during his tenure in law, of which he is now retired. Some of those clients have included Richard Pryor, Kenneth Lay, J. Howard, Marshall III and Martin Luther King Jr.'s remaining children during a much-noted familial dispute regarding the corporation set up to control Dr. King's intellectual property at the King Center.
Debate has always been the forefront of Giles' success. He credits Cal State Fullerton's debate team for helping to set him on the road to success. Fullerton debaters have felt his presence through the years, and he works with young debaters to support them as they continue their collegiate and business careers. Giles lives with his wife, Kalli O'Malley, in Houston, but owns a home in Puerto Vallarta and a French chateau that is well over 1,000 years old.
He actively supports a wide range of charities and non-profits.