Philanthropic Foundation Board of Governors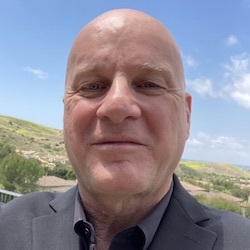 Robert E. Jechart '79
President & CEO
RJE International
As founder and CEO of RJE International, the Irvine-based worldwide leader in mission critical underwater products, Robert Jechart has spent more than 20 years successfully bringing mission critical sonar technology products to market.  In 2000, he invented SonarGuard®, the most advanced and effective swimming pool safety system which has been reported to have saved 11 children's lives.  He was recently awarded a patent on a new safety device that is in the final design stage.
He is a member of the California State University Fullerton Foundation Board and has previously served on the university's Alumni Association and Guardian Scholars Advisory Board. He is also involved in a number of business and philanthropic organizations such as the Children's Guidance Center (CGC), the Orange County Chapter of the Young Entrepreneur's Organization, and Toastmasters of Orange County. 
Jechart is the proud father of two sons and lives in Irvine, California.