Philanthropic Foundation Board of Governors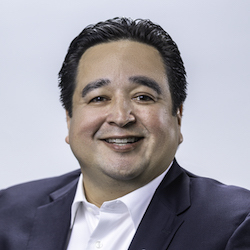 Larry Labrado '97
Director of Corporate Social Responsibility and Strategic Initiatives
Disneyland Resort
As director of corporate social responsibility and strategic initiatives of Disneyland Resort, Labrado is responsible for the company's engagement with key civic organizations and creating opportunities that strengthen the relationship between Disneyland Resort and the community. In this role, he leads the Disneyland Ambassadors as well as the corporate citizenship and issues management team to build diverse coalitions and partnerships.
Prior to joining Disneyland Resort in 2019, Labrado served at Southern California Edison in a variety of government relations and public affairs leadership roles, most recently as principal manager of government relations for Orange, Los Angeles, and San Diego Counties. In this role, he was responsible for gaining approval of major infrastructure projects and managing relationships with business, community, and elected leaders throughout the Southern California region.
Larry earned his bachelor's degree from California State University, Fullerton. He resides in North Tustin, California, with his wife, Jen, and their three children, Maddy, Mia, and Max. In his spare time, Larry enjoys coaching his kids' baseball and softball teams and is an avid golfer. He serves on the Anaheim YMCA board.