Philanthropic Foundation Board of Governors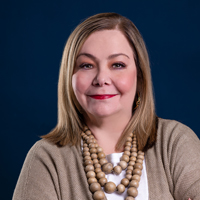 Ingrid Otero-Smart
Vice Chair, Marketing and Communications Committee
President & CEO
Casanova/McCann
Born and raised in Puerto Rico, Ingrid Otero-Smart has over 30 years of advertising experience in the U.S Hispanic Market and Puerto Rico. She joined Casanova Pendrill in August 2008 as President/CEO. The agency re-branded as Casanova//McCann in 2016, and she acquired the majority stake from Interpublic Group in 2020, making Casanova a minority-owned agency once again.
At Casanova, she leads the agency operations, managing offices in Costa Mesa, New York, Detroit, and field teams in Dallas and Chicago.
Account experience includes Nestlé USA, US Army, Carl's Jr, US Postal Service, Cigna, Coca-Cola, Chevrolet, California Lottery, US Bank and Ford Division, among others.
Otero-Smart started her career at McCann in PR and joined Mendoza Dillon & Asociados in California in 1987. She worked there as an account director and left 18 years later as President/COO.
Otero-Smart currently serves in the Dean's Advisory Board of the School of Communications at California State University Fullerton, the Agency Advisory Board for the School's Practical Advantage Agency, and on the Board of Governors of this institution. She is also a founding member of the Latino Communications Institute and currently serves as its vice-chair.
She is amagna cum laudegraduate of the School of Communications of the University of Puerto Rico, and has one son, Jordan, who has a degree in communications.