Philanthropic Foundation Board of Governors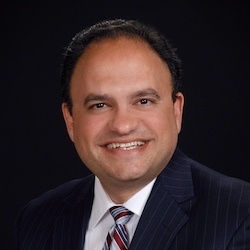 Peter Mitchell
Co-Vice Chair of Advocacy Committee
Political Analyst/President
P.M. Consulting, Inc
Peter Mitchell is an experienced, non-partisan top 100 political consultant and analyst of California politics for over 33 years. For the past ten years, he has also been a professional investor with experience in areas such as owner/operator companies, exit strategies, real estate developments, and other joint ventures.
In 2002, Mitchell launched P.M. Consulting, Inc., a political/public affairs firm specializing in: Independent Expenditures; comprehensive non-partisan analysis on State and Federal Elections; Fundraising; Organization/Public Speaking; Political Campaign Consulting; Polling/Research, Strategy and Management; and other services. He represents his clients' interests with excellent service, timely bipartisan information, and integrity with offices in Brea, Santa Ana, Los Angeles, Sacramento, and Washington, D.C.
Mitchell attended Cal State Fullerton in 1985 and was a proud member of the Sigma Alpha Epsilon Fraternity, Cal Pi Chapter. He is also involved in helping CSUF alumni to further this world-class collegiate institution. In 2018, he met the greatest partner and the love of his life. Mitchell is inspired daily by his loving family, friends, and incredible support system.