Philanthropic Foundation Board of Governors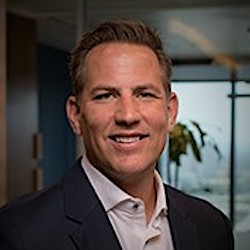 Jon C. Smith '02
Chair-Elect
Partner, Assurance Practice
Ernst & Young
As a partner with Ernst & Young in Orange County, Jon Smith serves public and private clients in the real estate industry, including traded and non-traded real estate investment trusts (REITs), real estate funds, homebuilders, and engineering and construction companies.  During his tenure with Ernst & Young, Mr. Smith has worked with a wide range of clients, both domestically and internationally.  He is a certified public accountant and a member of the American Institute of Certified Public Accountants.
A proud alumnus, Mr. Smith graduated from Cal State Fullerton in 2002 with a degree in business administration with a concentration in accounting, and was a pitcher for the Titan baseball team from 1998 through 2001.
He serves on the advisory board for University's Department of Accounting, as well as the board of directors for its Center for Corporate Reporting and Governance, and is actively involved on campus with students and faculty.  He has been instrumental in serving as a liaison between Ernst & Young and Cal State Fullerton.