Philanthropic Foundation Board of Governors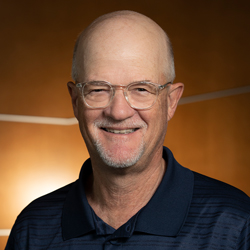 Jeffrey S. Van Harte '80
Chairman & CIO
Jackson Square Partners, LLC
Jeffrey S. Van Harte is Chairman & CIO of Jackson Square Partners, LLC, which manages U.S. and global portfolios in a concentrated fashion, emphasizing long-term business analysis. Prior to joining Jackson Square Partners, Van Harte was a chief investment officer for Delaware Investments. He also served as a principal and executive vice president at Transamerica Investment Management.
Van Harte has managed portfolios and separate accounts for more than 20 years. Before becoming a portfolio manager, he was a securities analyst and trader for Transamerica Investment Services, which he joined in 1980.
A CSUF alumnus who received his bachelor's degree in business administration-finance in 1980, he has been a supporter of the College of Business and Economics, first donating funding to establish its Applied Securities Analysis Program and then helping to expand it and establish an investment management center. Van Harte has also supported the university's golf program and its Center of Oral and Public History. He was honored as a 2012 Vision & Visionaries' Distinguished Alumnus.