Philanthropic Foundation Board of Governors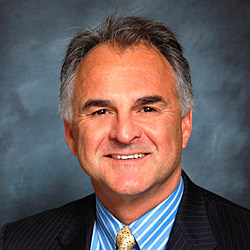 Framroze Virjee
President
California State University, Fullerton
Framroze "Fram" Virjee is president of California State University, Fullerton, the largest institution in the California State University (CSU) system, serving more than 40,000 students with an operating budget of almost half a billion dollars. As chief executive officer, Fram provides leadership for over 4,000 educators within an inclusive shared governance environment, overseeing all aspects of the University's operations — from academic and administrative to finance and technology — in close collaboration with faculty, staff, students, alumni, and the extended Titan family.
Fram previously served as executive vice chancellor, general counsel and secretary to the board for the CSU system. In that position, he led a staff of attorneys, paralegals and support personnel who were collectively responsible for all legal services throughout the CSU — the largest system of public higher education in the country. In addition to representing both the system and each of its 23 campuses in areas as varied as litigation, labor and employment, business and finance, and academic and student affairs, Fram served as chief legal officer to the Board of Trustees, advising them on all legal issues including open meeting laws, board rules and procedures, and education code compliance.
Prior to joining the CSU in January 2014, Fram was a partner in private practice for almost 30 years at O'Melveny & Myers, the oldest firm in Los Angeles and one of the largest in the nation. At O'Melveny, Fram specialized in labor and employment law, with an emphasis in, among other things, representing educational institutions in the areas of collective bargaining, Education Code compliance, and discrimination and employment litigation. He also spent multiple years as the national Chair of O'Melveny's Labor and Employment Practice Group, and served as as the firm's diversity and inclusion partner, lateral hiring partner, and chair of the firm's summer program.
Fram and his wife, Julie, are co-founders of Yambi Rwanda, a non-profit 501(c)3 dedicated to improving the lives of Rwandans through the sustained provision of basic human needs — clean water, adequate nutrition, and healthcare — along with equitable access to quality education and the celebration of Rwanda's culture and arts. Fram and Julie have three sons — Braunson, Cameron, and Connor — and recently welcomed their first grandchild into the world.
A first-generation college student, Fram received his J.D. (cum laude) from the University of California, Hasting College of Law in 1985; and his bachelor of arts degree (summa cum laude) in political science and sociology from the University of California, Santa Barbara in 1982.